The acrylic partials from Maverick Dental Laboratories are expertly fabricated by our removable department technicians. Crafted out of the best material on the market, these acrylic partials provide durability and esthetics for partially edentulous patients. Our technicians pay careful attention to every acrylic partial they craft to ensure lifelike esthetics that will blend in perfectly with your patient's natural dentition.
Lifelike Esthetics
Dependable durability
Expertly Designed and Crafted
Comfortable Fit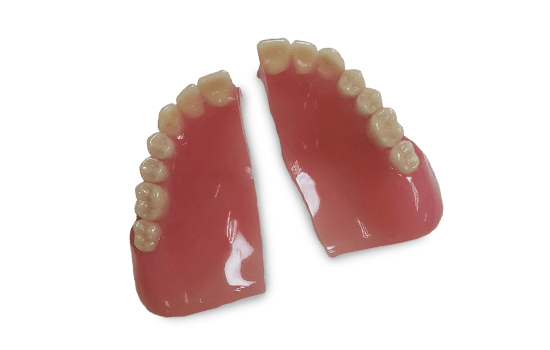 Are You Faced with an Ill-Fitting or Broken Denture?
The Maverick team is happy to provide quick and efficient reline or repair services to all our clinicians. Get you patient smiling again today!