Maverick Dental Laboratory is your resource for every restoration your patient may need, including appliances and nightguards. The nightguards available from our team ensure protection of natural dentition, as well as your patients' restorative investments. Fabricated out of high-quality materials, our appliances and nightguards have long-lasting durability to perfectly fit your patient's needs.
The Comfort™ H/S bite splint is designed with two layers to provide reliable protection throughout the night for patients suffering from bruxism. It alleviates the common issues typically associated with grinding and clenching, including jaw muscle aches and damage to dentition. The outer layer is fabricated out of hard copolyester to ensure durability. The inner layer is a 1 mm soft polyurethane that comfortably cushions teeth and gums for a restful night.
Protects Against Bruxism
Available in Blue, Green, Pink, and Clear
Crafted Out of Two Layers
High Comfort and Durability
Additional Appliances and Nightguards
Hard Bite Splint
Functional TMJ Splint – Hard
Athletic Mouthguard
Bleaching Tray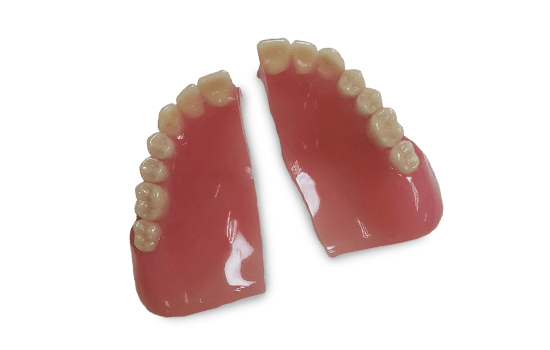 Are You Faced with an Ill-Fitting or Broken Denture?
The Maverick team is happy to provide quick and efficient reline or repair services to all our clinicians. Get you patient smiling again today!