Maverick Dental Laboratories makes it easy to keep your patients comfort and confidence high. Our removable department team utilizes their expert craftsmanship and talent to efficiently reline and repair removable prosthetics to eliminate slippage and discomfort. If bad luck strikes and your patient comes to you with a broken removable, send it to our team to get it quickly repaired.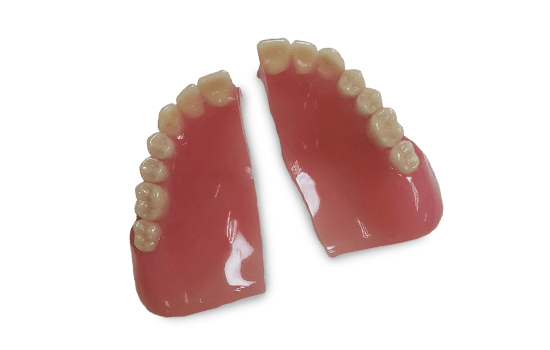 Are You Faced with an Ill-Fitting or Broken Denture?
The Maverick team is happy to provide quick and efficient reline or repair services to all our clinicians. Get you patient smiling again today!