5 Tips - Prepare to Save Time
In an effort to reduce the amount of chair time needed to deliver a crown and provide a stronger, more durable device, please help us help you by following these guidelines. They assist us in shaping the all-important margin and occlusal surface to not cause any harm to the patient while still maintaining excellent aesthetics and strength.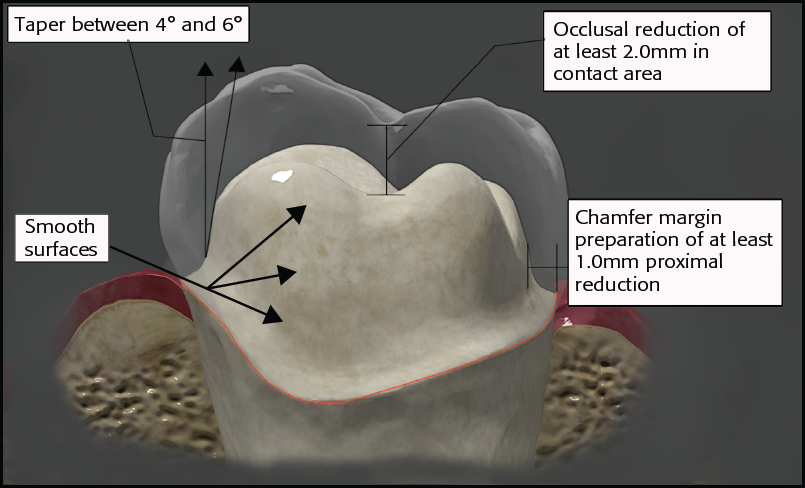 When preparing the next restorative site, please keep these 5 features in mind:
1) SMOOTH PREPARED SURFACE
Eliminates stresses on internal surface of restoration, reducing chance of fracture
2) ADEQUATE REDUCTION OF TOOTH STRUCTURE
Maintains restoration material advertised strength properties
Provides ample thickness of material for excellent aesthetics and strength
4) Passive 4 °- 6 ° taper on axial walls
 Eases seating and maximizes retentive qualities- ensures precise adaptation 
5) KEEP MARGIN SUPRA-GINGIVAL WHENEVER POSSIBLE
Simplifies hygiene, easier to impress and read
Imagine a three-dimensional puzzle piece and the shapes that fit together easily. The more accurately we can follow the contour of the prepared surface, maintaining an even thickness of cement gap, the better retention we will create between the restoration and tooth.